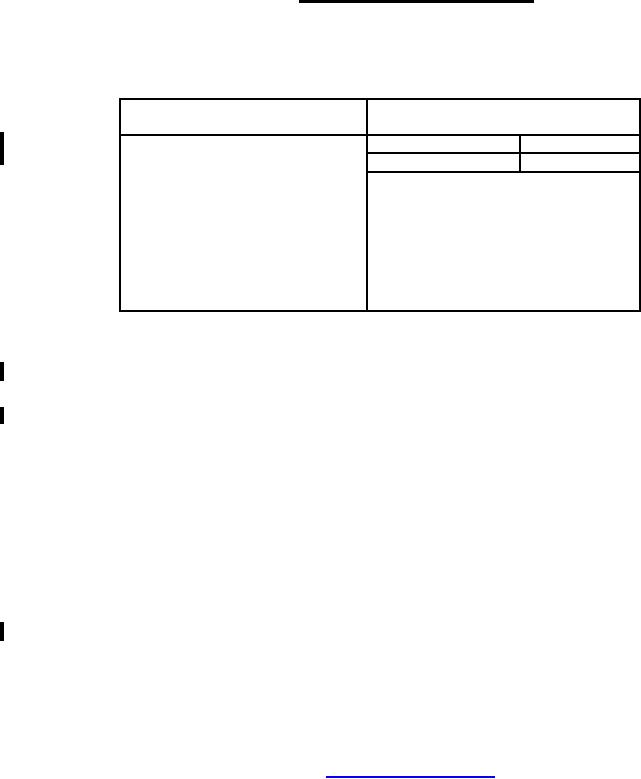 MIL-C-55629/17C
TABLE III. Supersession and substitution data.
Circuit breakers covered by this specification sheet are substitutable for the manufacturer's PINs as
shown below. This information in no way implies that the manufacturer's PIN is substitutable for the
military PIN.
Superseding
Superseded manufacturers
military PIN
PIN
CAGE 81541
CAGE 74193
Type 209-3
Type CD3
M55629/17XXXXXX
The complete PIN consists of the type
(above) plus identification codes for
comparable mounting, terminal
configuration, internal connections,
voltage, frequency, time delay, and
current rating, with or without auxiliary
switch, high-inrush feature, or UL
listing, or recognition.
Reference documents.
In addition to
MIL-PRF-55629
, this document references the following:
The margins of this specification are marked with vertical lines to indicate where changes from the
previous issue were made. This was done as a convenience only and the Government assumes no
liability whatsoever for any inaccuracies in these notations. Bidders and contractors are cautioned to
evaluate the requirements of this document based on the entire content irrespective of the marginal
notations and relationship to the last previous issue.
Custodians:
Preparing activity:
Army - CR
Army - CR
Navy - EC
Air Force - 85
Agent
DLA - CC
DLA - CC
Review activities:
(Project 5925-2010-017)
Army - AV, CR4, MI
Navy - AS, MC, OS
Air Force - 19, 99
NOTE: The activities listed above were interested in this document as of the date of this document.
Since organizations and responsibilities can change, you should verify the currency of the information
above using the ASSIST Online database at https://assist.daps.dla.mil.
7