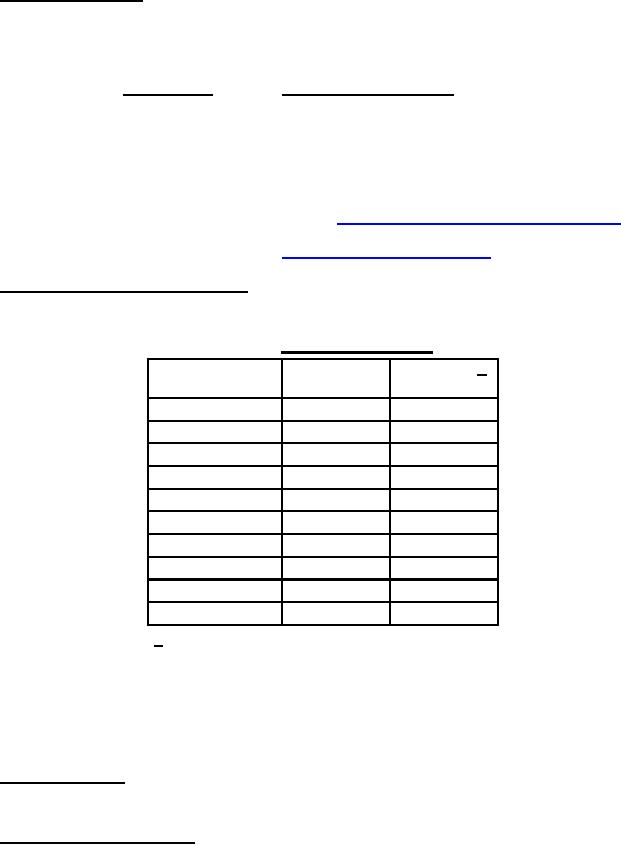 A-A-55458D
7.6 Commercial products. As part of the market analysis and research effort, this CID was coordinated
with the following manufacturers of commercial products. At the time of CID preparation and coordination,
these manufacturers were known to have commercial products that would meet the requirements of this
CID. (NOTE: This information should not be considered as a list of approved manufacturers or be used
to restrict procurement to only the manufacturers shown.)
MFR's name and address
MFR's CAGE
04009
Cooper Industries, Incorporated
Cooper Wiring Devices
203 Cooper Circle
Peachtree City, GA 30269-3075
Phone number: (770) 632-2227
Facsimile number: (770) 632-2268
Uniform Resource Locator (URL):
7.7 Part number (P/N) supersession data. These CID PINs supersede the following MFR's P/N's as
shown. This information is being provided to assist in reducing proliferation in the Government inventory
system.
TABLE II. P/N supersession data.
MFR's P/N 1/
CID dash number
MFR's CAGE
AA55458-
SB
04009
VGF15B
SI
04009
VGF15V
SR
04009
N/A
SG
04009
VGF15GY
SW
04009
VGF15W
WB
04009
N/A
WI
04009
N/A
WR
04009
N/A
WG
04009
N/A
WW
04009
N/A
1/ The manufacturer's P/N shall not be used for
procurement to the requirements of this CID. At
the time of preparation of this CID, the
aforementioned commercial products were
reviewed and could be replaced by the CID PIN
shown. For actual part marking requirements
see 3.10.
7.8 Government users. To acquire information on obtaining these ground fault interrupters from the
Government inventory system, contact Defense Supply Center, Columbus, ATTN: DSCC-FMX, Post
Office Box 3990, Columbus, OH 43218-3990, or telephone (614) 692-3677.
7.9 Changes from previous issue. Marginal notations are not used in this revision to identify changes with
respect to the previous issue due to the extensiveness of the changes.
5
For Parts Inquires submit RFQ to
Parts Hangar, Inc.
© Copyright 2015 Integrated Publishing, Inc.
A Service Disabled Veteran Owned Small Business